There are some appraisers across the nation that have gone "above and beyond the call of duty" and have used their websites to help build information bridges to lenders, real estate agents and homeowners.
We call them "Appraiser Power Bloggers!"
They are tearing down walls of misinformation and creating an increasing appraiser presence, within their marketing areas.
They are considered the "Gold Standard" of the appraiser's responsibility for the preservation of the public trust!!!
We thank them for their contributions to the profession and highlight them below!!!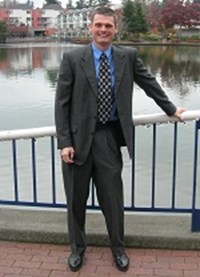 Gary Kristensen
Gary F. Kristensen is the Owner and Chief Appraiser of A Quality Appraisal, LLC, has the top ranked appraisal blog in Oregon, sits on the board of directors for the Portland/Rose City NAIFA, is a Candidate for Designation with the Appraisal Institute, is an Accredited Green Appraiser, is a beta software tester for a la mode, Inc., and is a regular speaker for appraisal and real estate agent training.  He is an Oregon native who grew up in Milwaukie, graduated from Oregon City High School, and lives in Happy Valley.  Gary has several appraisers in his family and started working in real estate appraisal shortly after graduating from college.   
Gary began his appraisal career by working for a company located in Oregon City and appraising properties in 26 counties in NW Oregon and SW Washington.  He worked as a Certified Residential Appraiser focusing on remote rural properties and as a Registered Appraiser's Assistant working on commercial properties.  During this time, Gary became adept at working with complex, unusual, or remote properties — properties that most appraisers never attempt due to extremely limited sales data. 
Mr. Kristensen has experience in appraising nearly all property types including industrial, development land, commercial/retail, and multi-family.  However, Gary's principal interest and certifications are in the valuation of residential properties four units and less.  He uses his experience in commercial appraisal to address complex problems in Portland area residential valuation with an open mind.
In 2010, Gary started the company that eventually became A Quality Appraisal, LLC.  This was during hard times for appraisers, after the housing bubble burst in 2007.  Gary was simply trying to survive as an appraiser but he quickly found that his attention to detail, willingness to try new methods, and professionalism kept appraisal orders coming at a time when other appraisers were leaving the profession.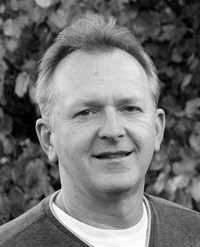 Tom Horn, SRA
"My appraisal career began in 1990 and I earned my SRA designation in 1995 after spending several years taking Appraisal Institute courses and gaining valuable hands on experience as a staff appraiser.
At the current time I concentrate in the area of single family, vacant land, 2-4 family, and condominium appraisals. In addition to performing appraisals for first mortgage loans and refinancing, I prepare reports for other uses such as estate planning, private mortgage insurance removal (pmi), For Sale By Owner(FSBO) marketing, and insurance valuations. Many of my clients include leading real estate agents in the Birmingham real estate market who trust me to provide them with a reliable appraisal to aid them in accurately pricing their listings.
With over two decades in the real estate appraisal business there is one thing I have found that my clients seek more than anything else and that is trust. They want to know that they can trust me to provide the most accurate unbiased value on the assignments they give me. I take great pride that my clients continue to use me for their appraisal needs because I have their best interests at heart.
On a personal side I am happy to say that I have been married to my wife Gina for over 20 years and we have two awesome children, Bryant and Camille. In addition to keeping busy with my appraisal work I enjoy spending time with family and friends as well as keeping up with college football."